Beauty Treatments


at the Salon

Beauty Treatments

at the Salon
The salon offers a wide range of beauty treatments; I only use top quality products while performing my treatments. You can rest easy knowing you are being treated using fantastic products, purchased from professional beauty salon suppliers only. I am an experienced beauty therapist with a passion and love for my job.
You are in good hands, in my hands.
Enjoy being pampered in private, spacious, and comfortable surroundings. My only focus as soon as you enter the salon is your care, treatment, and relaxation, so you leave feeling fantastic. I am lucky to be able to offer a more private experience, without the hustle and bustle of a busy salon, making the experience more personal.
I have always tried try to keep my prices reasonable but with the rising cost of good quality products and additional spending needed due to 2020 circumstances, this can be hard. I have designed some packages, catered to save you money on my most popular treatments. I have included seasonal packages to help shop for that special someone or if you have that special occasion to attend. My sincere apologies and hope this is some help as we move past these hard times, into a more stable future.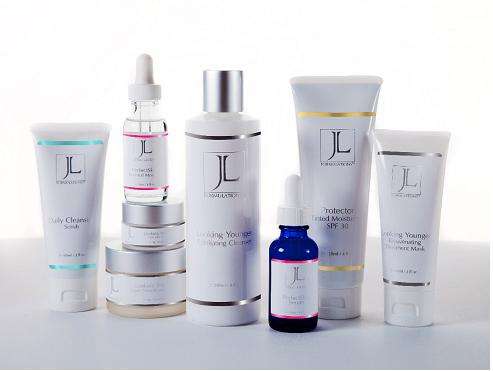 Once you have successfully booked your appointment online and paid the balance in full.
You will receive a confirmation for the appointment, delivered to the contact details you provided at the time of booking.
Please be aware that with tightened/new regulations in place a client record card must be completed before or upon arrival to the salon, this is for the first visit only, updating only required after that. This can be download and completed then emailed for uploading or you are free to wait until arrival to the salon and complete this on the tablet.
A health check card must be completed for every arrival for the forcible future. Hopefully not forever. This can be downloaded and completed but must be dated with your appointment date and the statement be true as dated. Please remember to bring this with you to the appointment.  I will take your temperature on arrival with a non-touch thermometer and record this onto the health check record card. Again this can be completed on arrival to salon as well.
please note that patch tests are required 48 hours before some of my treatment can be carried out, this may disrupt your appointment. If this is the case, I will do my best to reschedule your appointment quickly, once the relevant patch tests and record cards are completed. 
All record card and client information are kept and stored securely and safely and in compliance with the Data regulations act legislation.
Please be aware that appointments cancelled with  less than 24hrs notice before the scheduled appointment date could still be chargeable, and a refund may not be issued. Missed appointments with no cancellation will receive no refund, no exceptions.  My sincere apologies for this but when originally taking paper book appointments and cash/card payments on completion of the visit, the level of missed appointments was extremely high sometimes. I am in the position of reduced booking spaces as more time between clients is needed to clean and to ensure no overlapping of my clients arriving or leaving. Meaning spaces are limited more than ever.
Please relax knowing every precaution is being taken to protect me, you and our family and friends.
The door handles, doorbell, taps etc are sterilized between each client.
Before entering the beauty room, I will provide a mask
Please do not be alarmed by my mask and face shield, its all for prevention, this is always better than cure.
There will be a health check station at the front door, this is where I will complete, the health check record card, I will take and record your temperature on this, with a non-touch thermometer. If all is well and I am always hopeful it is, we can proceed to your safe pampering and relaxation appointment.
You will be required to wear a mask before entering the salon. If you don't have one I can provide one.
You will then wash your hands and apply hand gel sanitizer. As will I.
If you have not prior downloaded and completed the client record, I will ask you to do this now, on the table.
I can check the details, ensuring it's safe to proceed with treatment and then upload your record card to the system.
Then all that is left to do is start the safe, fantastic, relaxing treatment. That will have you leaving the salon feeling fantastic, relaxed, and most importantly safe and health.